Judging panel
Each category in our self-entry awards is judged by a panel of experts including participants from the investor relations profession, investment banks, asset managers, accountancy firms and other professional bodies. The judging of all categories is overseen by a Chair from the investment community.
In 2020, we are delighted to welcome the following professionals to the judging panel for the self-entry awards: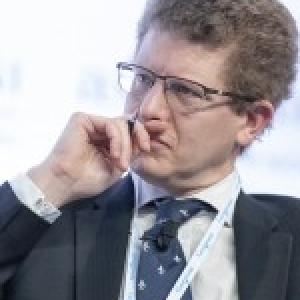 Paul Lee
Chair of the Judging Panel
Paul Lee is the Head of Stewardship and Sustainable Investment Strategy at Redington. He has worked for the last 20 years as a specialist in engagement and stewardship, helping build businesses and develop best practice over that time. He was part of the small team that created and built the Hermes Equity Ownership Service (EOS) business, worked as Head of Investment Affairs for the UK's National Association of Pension Funds (NAPF, now the PLSA) and most recently was Head of Corporate Governance – Stewardship at Aberdeen Asset Management, leaving following the merger with Standard Life.
He now advises investors, both asset owners and fund managers, on ESG and stewardship matters, as well as assisting companies to understand investor needs. He is an independent consultant to the Investor Forum, a group founded by UK institutional investors to enable them to deliver more effective change through collective engagement. He has also been leading a project on behalf of the Principles for Responsible Investment (PRI) and other investor groups on climate change and financial reporting. Throughout 2019 he was a member of the secretariat of the Brydon Review into the Quality and Effectiveness of Audit, ensuring that the investor voice was fully heard on those critical issues.
Paul led the creation of the ICGN's Model Mandate, a document assisting asset owners and fund managers to reach agreement on their ESG expectations, which has now been enshrined in the EU's Shareholder Rights Directive II and UK Stewardship Code. He has been closely involved in the development of stewardship codes and associated guidance in various markets around the world, including Japan, Malaysia, South Africa and the UK, and is the author of the chapters on stewardship, and mandates and client reporting (among others) in the manual for the CFA UK's new Certificate in ESG Investing. He is also a member of the Capital Markets Advisory Committee of the International Accounting Standards Board – the main investor body inputting on the development of IFRS standards.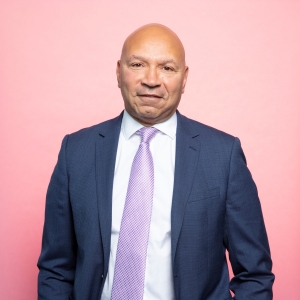 Habib Annous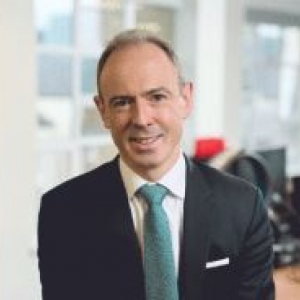 James Ashton
Chief Executive, Quoted Companies Alliance (QCA)
James Ashton is Chief Executive of the Quoted Companies Alliance, the members' organisation that champions small and mid-sized companies whose shares are publicly traded. James was City Editor and Executive Editor of the Evening Standard and Independent titles and before that City Editor of the Sunday Times. He is the author of several business books and chairs Oscar's Book Prize, the annual search for the UK's best picture book. James is also a non-executive director of Finsbury Growth & Income, the FTSE 250 investment trust.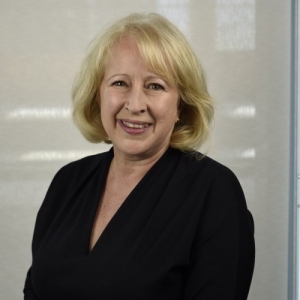 Emma Burdett
Partner - Capital Markets, H/Advisors Maitland
Emma is one of the partners at H/Advisors Maitland and heads the Capital markets, IR & Governance practice. She has over 30 years of City and investment and capital markets experience and has worked on a wide variety of key client projects in investor relations, from unlisted through small and mid-cap to FTSE 100 companies and including ECM work, IPO's and M&A. More recently her remit has developed to include Debt IR, ESG for investors and regulation. Emma joined H/Advisors Maitland after 14 years as an equity sell-side analyst in the City working at Hoare Govett and ABN Amro, where she was Global Director for the general retail sector. Emma was awarded an Honorary Fellowship from the UK IR Society in Nov 2022 - recognising her significant contribution to the Investor Relations industry. She was Chair of the Investor Relations Society Policy Committee for 9 years, a significant influence in the UK regulatory and corporate governance environment, interacting regularly with regulators and key industry bodies and helping form policy. She sat on the Board of the Investor Relations Society over the same time. Emma also contributed to the FTSE 100 Group IR & Markets committee.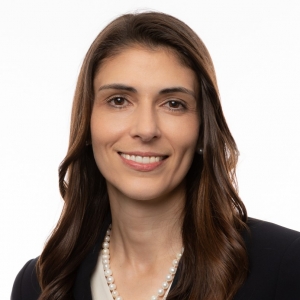 Dr Yasmine Chahed
Independent Senior Advisor and Research Consultant, Visiting Research Fellow Alliance Manchester Business School (AMBS)
Dr Yasmine Chahed is an independent senior advisor and research consultant delivering outside-in challenge, technical knowledge, and hands-on experience to high-impact strategic initiatives, technical policy, thought leadership and change programmes across corporate reporting, governance, auditing, and ESG topics.
A snapshot of her contributions to key policy, professional, and commercial initiatives includes the Brydon Independent Review into the Quality and Effectiveness of Audit for the UK Government and the UK Financial Reporting Council's (FRC) major project on the Future of Corporate Reporting.
Yasmine leverages a strong academic background, combining insight from 15+ years of independent research and teaching at top-ranked universities, including a PhD in Accounting and Finance from the London School of Economics and Political Science (LSE).
Yasmine also serves on the Technical Strategy Board (TSB) of the Institute of Chartered Accountants in England and Wales (ICAEW).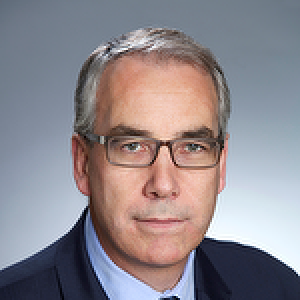 Hamish Clark
Global Sector Leader/Analyst, Fidelity Investments
Hamish Clark is a global sector leader (consumer staples) and analyst within the Global Institutional Solutions (GIS) group at Fidelity Investments. Fidelity Investments is a leading provider of investment management, retirement planning, portfolio guidance, brokerage, benefits outsourcing, and other financial products and services to institutions, financial intermediaries, and individuals. GIS is an investment team within Fidelity's Asset Management Solutions division, an integrated investment, distribution, and client service organization dedicated to meeting the unique needs of the institutional marketplace.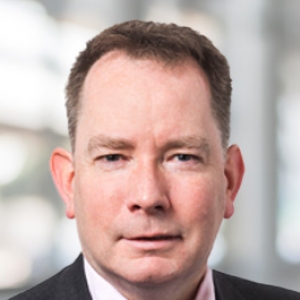 John Dawson
Head of Investor Relations, Coca-Cola HBC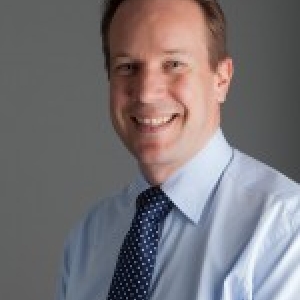 Phil Fitz-Gerald
Director of the Financial Reporting Lab, Financial Reporting Council (FRC)
Phil became Director of the Financial Reporting Lab in 2017. He is a Chartered Accountant in the UK with over 20 years of experience in accounting and audit, focusing on improving the quality of company reporting. He has worked for the Financial Reporting Council since 2009 and was previously the Head of Case Examination and Enquiries.
Phil started his career in the audit practice of KPMG where he spent ten years, the latter half of which he worked as a senior manager in the firm's professional practice department. After leaving practice, he spent five years as a training consultant helping companies with their corporate reporting requirements before joining the FRC.
Phil is also a board member of xBRL International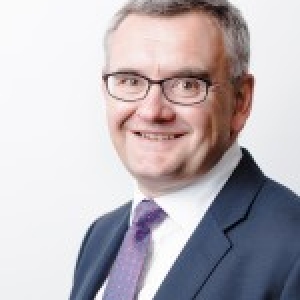 Andy Griffiths
Executive Director, The Investor Forum
Andy has over 20 years of international investment experience as a top rated investment professional at Capital Group and M&G. Throughout his career Andy has been responsible for financial sector investments and has consistently been ranked among the leading equity investors in Europe. Andy was also an Operating Partner with Corsair Capital until the end of 2017.
Andy is a former Fulbright Commissioner, sits on the UnLtd Ventures Advisory Board and is a trustee of MoE.
Anna Hartropp
Director, Anna Hartropp Ltd
Anna runs a specialist investor relations search firm using her knowledge and experience of having worked in-house as a permanent IRO and IR consultant, as well as having been an Advisor.
Her work in Investor Relations at small, mid and large cap Companies includes Cookson, M&S, Logica (now CGI) and Laird. As an IR Consultant, Anna provided Interim IR solutions as well as projects to help orientate newly appointed IR professionals. Anna worked latterly as an Advisor at Liberum Capital working with listed Companies as well as helping to bring private companies to the market. She has been an active member of the Investor Relations Society and currently sits on the Membership Committee.
Prior to Investor Relations, Anna worked for a high net worth individual and for several key figures at the Conservative Party, including Lord Saatchi, the Rt Hon David Cameron and the Rt Hon Theresa May MP.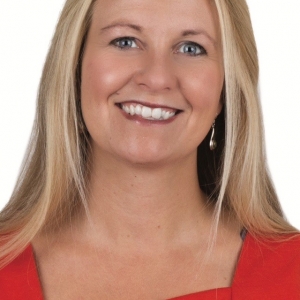 Abigail Herron
Global Head of ESG Strategic Partnerships, Sustainable Finance Centre for Excellence, Aviva Investors
During her 17 years in responsible investment she has covered the A to Z of ESG topics - from aviation emissions to zero hour contracts. She is currently working on the Aviva Investor's Sustainable Finance Centre for Excellence which is building and delivering the world's most ambitious ESG agenda on market reform and pushing boundaries toward a more sustainable financial system through thought leadership, advocacy and education. The scope of this work includes, but is not limited to, market reform activity to compliment company engagement around antibiotic resistance, biodiversity, climate change, net zero, pollution, human rights, gender and diversity, and a just transition.
On maternity leave, she completed a Masters focusing on antibiotic resistance at the University of Cambridge which won the Forum pour l´Investissement Responsable (French Social Investment Forum) and Principles of Responsible Investment (UNPRI) award for best Master's thesis, 2020. She works with the Investor Action on AMR project to address the market failure of AMR.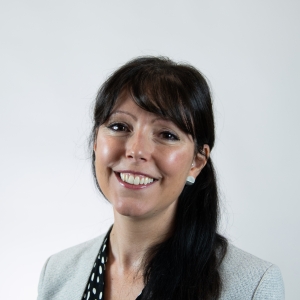 Elly Irving
Director Of Stewardship, Lazard Asset Management
Elly Irving is Director of Stewardship in the Sustainable Investment and ESG team. She is focused on developing our stewardship strategy, supporting our portfolio managers and analysts on their engagements, monitoring engagement impact and aligning our proxy voting and engagement activities. Prior to joining Lazard in 2021, she was Head of Engagement at Schroders where she developed the engagement framework and infrastructure for equity and credit investment teams globally and supporting ESG integration. Elly joined Schroders in 2014 as an ESG Sector Analyst covering Consumer Staples and Discretionary. This role focused on thematic research, publishing investment-focused research on modern slavery, sugar & obesity trends, living wages and single use plastics. Elly co-founded the Investor Expectations on Sugar and Obesity trends, a collaborative engagement which was endorsed by £1.3trn of assets. Prior to Schroders Elly held ESG roles at Newton, where she focused on proxy voting and company level ESG analysis and started her career at F&C (now BMO Asset Management) where she focused on screening for ethical funds. Elly holds a BA (Hons) in Business Studies with Accounting & Finance from Nottingham Trent University. She passed CFA level 1 and has completed the Investment Management Certificate.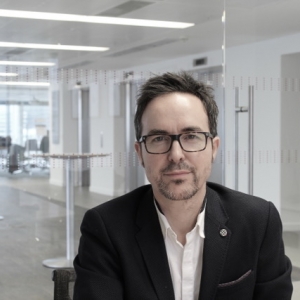 Professor Ken Lee
Accounting & Finance Group, Loughborough Business School
Kenneth is an Associate Professorial Lecturer at the London School of Economics where he lectures on financial analysis and equity valuation.
Before academia Kenneth was a Managing Director & Head of European Equity Research at Barclays Capital, where he worked for 8 years before leaving in August 2017 to take up a number of academic positions. Prior to this he was also a Managing Director and a ranked accounting and valuation analyst at Citi Investment Research in London. During this time Kenneth published extensively on accounting and valuation topics for investors and was ranked in the top 3 in the Institutional Investor Survey over more than a continuous 10-year period.
He holds a doctorate from Aston Business School, a Fellow of the Institute of Chartered Accountants, a member of the Institute of Taxation and a CFA Charterholder. He is the co-author of Financial Statement Analysis under IFRS (2018, 6th Ed.) and Company Valuation under IFRS (2020, 3rd ed.).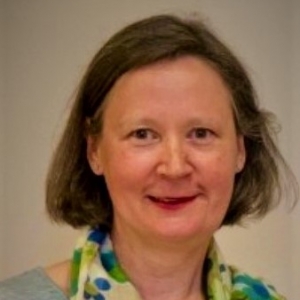 Sue Scholes
Former Chair, IR Society
Sue is a Fellow of the IR Society. She was Chair of the IR Society from 2014 to 2016, during which time the Society launched its Diploma in IR (which she continues to support as an examiner) and its Code of Conduct. She was previously Chair of the Education Committee.
A CIMA-qualified accountant, she first started working in investor relations in the late 1990's, at GKN plc. She was involved in the demerger of its joint venture businesses and the subsequent listing of Brambles Industries plc in London; as well as the late unwinding of this dual-listed company structure. Most recently, Sue spent seven years as Executive Team member and Director of Communications for AMEC plc, during a period of significant and successful transformation.
Sue is a board member at MAC (the Midlands' most visited arts centre) and a Trustee and Treasurer of Re-engage (which brings older and younger people together for social gatherings).
Caroline Stockmann
Chief Executive, Association of Corporate Treasurers (ACT)
Caroline Stockmann has been Chief Executive of the Association of Corporate Treasurers since February 2017.
Prior to that Caroline held the position of Chief Financial Officer at The British Council, the UK's largest charity, and before that at Save the Children International. She has 25 years' experience in senior finance, commercial and strategic posts at a number of commercial organisations including Novartis Pharmaceuticals (Switzerland), Cadbury Schweppes, Granada plc and Unilever/ Bestfoods (Thailand, Netherlands and UK). Much of her working life has been spent overseas.
Caroline trained with KPMG and is a Fellow (FCA) of the Institute of Chartered Accountants of England and Wales (ICAEW). She has an ICAEW Diploma in Charity Accounting and has filled numerous roles on boards over the years, some current roles including being a member of the Finance and Investment Committee of the Elton John AIDS Foundation, Deputy Chair of the European Association of Corporate Treasurers and the International Group of Treasury Associations, as well as President of the National Association of Corporate Treasurers (US). Caroline is a linguist, musician, trained coach and passionate bell ringer, and is married with two children. Check out her weekly podcasts at www.treasurers.org/strategic-insights-podcasts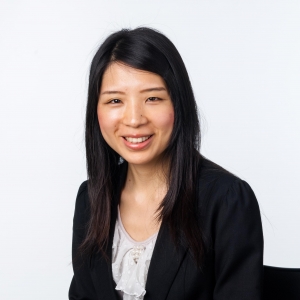 Sachi Suzuki
Senior Stewardship Specialist, HSBC
Sachi Suzuki joined the stewardship team of HSBC Asset Management in 2021, where she is responsible for engagement and voting at companies across different countries and sectors. She is also the global lead for stewardship and integration on diversity, equity and inclusion.
In 2022, Sachi was appointed to the Independent Oversight Committee for the Best Practice Principles for Shareholder Voting Research. Prior to joining HSBC, she led stewardship activities for Japan and a number of other markets at EOS at Federated Hermes for 11 years. She held the position of co-chair of the Asia Investor Group for Climate Change (AIGCC)'s Engagement and Policy Working Group and an advisory committee member for the Principles for Responsible Investment (PRI)'s engagement initiatives.
Before joining EOS, she was a senior research analyst at EIRIS where she was responsible for assessing companies' ESG performance. Sachi holds an MSc in Development Studies from SOAS, University of London, and a BA in Economics from Keio University in Tokyo. She holds CFA Institute's Investment Management Certificate (IMC).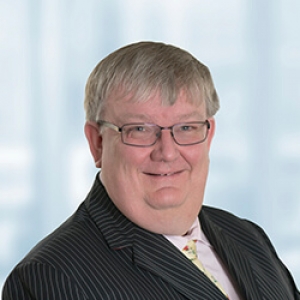 Peter Swabey FCG
Policy & Research Director, The Chartered Governance Institute
Peter Swabey is Policy & Research Director at The Chartered Governance Institute. He is responsible for developing the profile of the Institute to members, regulators, policymakers, employers and other stakeholders by delivering thought leadership and lobbying campaigns aligned to The Institutes strategy and promoting strong governance as the vital ingredient for success in organisations.
Peter has 30 years' experience of the share registration industry, gained at Lloyds TSB Registrars and subsequently Equiniti and Equiniti David Venus amongst others. He is a member of the CBI Companies Committee, the QCA Corporate Governance Expert Group and the Shareholder Voting Working Group, as well as being an Alternate Member of the Takeover Panel and a past chairman of the The Chartered Governance Institute Registrars Group.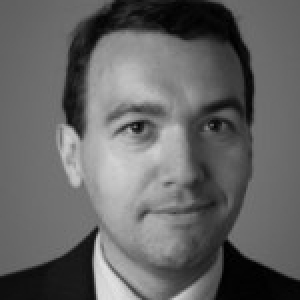 Thomas Toomse-Smith
Project Director of the Financial Reporting Lab, Financial Reporting Council (FRC)
Thomas is Project Director of the Financial Reporting Council's Financial Reporting Lab. The Lab brings together Companies and Investors to think about how to improve corporate reporting. Thomas has been in the Lab since 2013 and leads the Labs' work on the digital future; looking at how the use of technology such as XBRL, Blockchain, AI and Augmented reality will impact corporate reporting. Before joining the Lab, Thomas worked in the Corporate Reporting team at a listed insurance company. Before his stint in industry, Thomas worked as an auditor for ten years in the UK and the US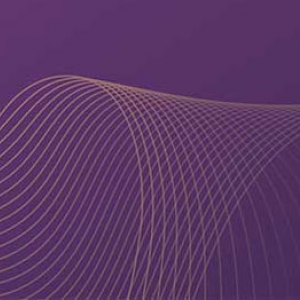 Martin Walker
Professor of Finance and Accounting, Manchester Business School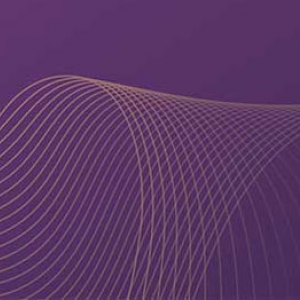 Steven Young
Professor Of Accounting, Lancaster University Management School