Judging panel
Each category in our self-entry awards is judged by a panel of experts including participants from the investor relations profession, investment banks, asset managers, accountancy firms and other professional bodies. The judging of all categories is overseen by a Chair from the investment community.
In 2020, we are delighted to welcome the following professionals to the judging panel for the self-entry awards: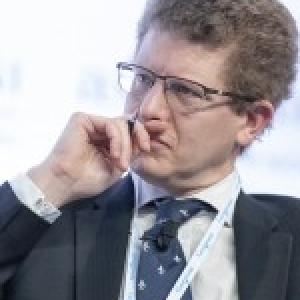 Paul Lee
Chair of the Judging Panel
Paul Lee is an independent consultant on ESG and stewardship. He has worked for the last 20 years as a specialist in engagement and stewardship, helping build businesses and develop best practice over that time. He was part of the small team that created and built the Hermes Equity Ownership Service (EOS) business, worked as Head of Investment Affairs for the UK's National Association of Pension Funds (NAPF, now the PLSA) and most recently was Head of Corporate Governance – Stewardship at Aberdeen Asset Management, leaving following the merger with Standard Life.
He now advises investors, both asset owners and fund managers, on ESG and stewardship matters, as well as assisting companies to understand investor needs. He is an independent consultant to the Investor Forum, a group founded by UK institutional investors to enable them to deliver more effective change through collective engagement. He has also been leading a project on behalf of the Principles for Responsible Investment (PRI) and other investor groups on climate change and financial reporting. Throughout 2019 he was a member of the secretariat of the Brydon Review into the Quality and Effectiveness of Audit, ensuring that the investor voice was fully heard on those critical issues.
Paul led the creation of the ICGN's Model Mandate, a document assisting asset owners and fund managers to reach agreement on their ESG expectations, which has now been enshrined in the EU's Shareholder Rights Directive II and UK Stewardship Code. He has been closely involved in the development of stewardship codes and associated guidance in various markets around the world, including Japan, Malaysia, South Africa and the UK, and is the author of the chapters on stewardship, and mandates and client reporting (among others) in the manual for the CFA UK's new Certificate in ESG Investing. He is also a member of the Capital Markets Advisory Committee of the International Accounting Standards Board – the main investor body inputting on the development of IFRS standards.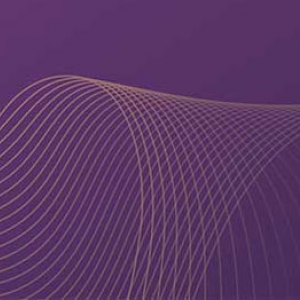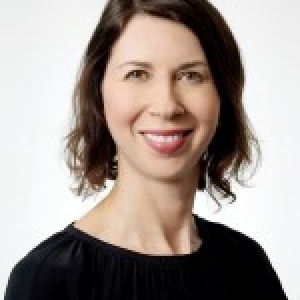 Hilary Eastman
Head of Global Investor Engagement, PwC
Hilary Eastman, CFA, is PwC's Head of Global Investor Engagement and UK Corporate Affairs Head of Stakeholder Engagement & Public Affairs. She specialises in helping companies understand the needs of the investment community as users of corporate reporting, including their views on trends in financial and narrative reporting, corporate governance and sustainability. She also ensures PwC UK's leadership understands the investment community's and other stakeholders' perspectives about the firm's work as auditors and advisors.
Hilary has responsibility for managing the firm's relationships with the investment community in the UK and globally and for understanding the views of the UK firm's stakeholders, including the investment community, regulators, politicians, policy makers and professional bodies. Hilary also oversees the Corporate Reporting Users' Forum (CRUF) network around the world, for which PwC is secretariat, facilitating dialogue between the investment community and standard setters and regulators on a range of corporate reporting and regulatory topics.
Hilary previously worked at the International Accounting Standards Board (IASB), where she initiated and led their investor engagement programme and led the fair value measurement project, which resulted in IFRS 13 Fair Value Measurement. She has a background in business and asset valuation.
Hilary is a member of the CFA Society of the UK's board of directors and is chair of the Society's Professionalism Steering Committee. She is also a member of the European Financial Reporting Advisory Group's (EFRAG) User Panel and the Institute of Chartered Accountants of Scotland's (ICAS) Research Panel and the Institute of Chartered Accountants in England and Wales's (ICAEW) Assurance Panel. She is a CFA Charterholder.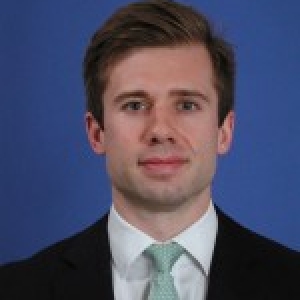 Rob Farrington
Director, Citi
Robert is a Director within Citi's UK Corporate Broking team, based in London. He has been with Citi for over 12 years and has worked across European Equity Capital Markets, UK Investment Banking and Corporate Broking, advising clients across a range of different situations including defence, IPOs, M&A, and capital raising. Within the Corporate Broking team, Robert works with clients across the market cap spectrum, from AIM-listed to FTSE 100 large-cap, and is responsible for delivering the full range of core Broking services including strategic communication, investor engagement, and corporate finance advice around transaction situations. He covers a broad range of clients, with a principle focus on the Consumer, Tech and Healthcare sectors.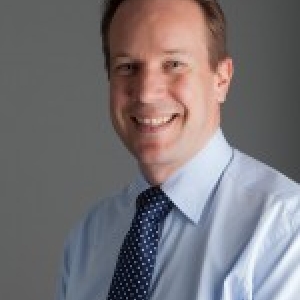 Phil Fitz-Gerald
Director of the Financial Reporting Lab, Financial Reporting Council (FRC)
Phil became Director of the Financial Reporting Lab in 2017. He is a Chartered Accountant in the UK with over 20 years of experience in accounting and audit, focusing on improving the quality of company reporting. He has worked for the Financial Reporting Council since 2009 and was previously the Head of Case Examination and Enquiries.
Phil started his career in the audit practice of KPMG where he spent ten years, the latter half of which he worked as a senior manager in the firm's professional practice department. After leaving practice, he spent five years as a training consultant helping companies with their corporate reporting requirements before joining the FRC.
Phil is also a board member of xBRL International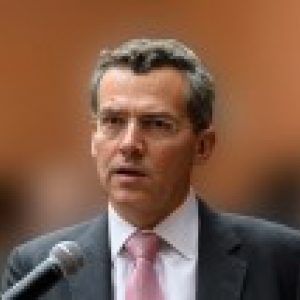 Will Goodhart
Chief Executive, CFA Society
Will is chief executive of the CFA Society of the UK (CFA UK). CFA UK is the local member society for CFA Institute and is the awarding body for the new Certificate in ESG Investing and the Investment Management Certificate (IMC). Will is also a Board member and lead expert at the Impact Investing Institute where he is responsible for the Institute's educational work. Will is a member of the Diversity Project's steering committee and the BSI's sustainable finance advisory group.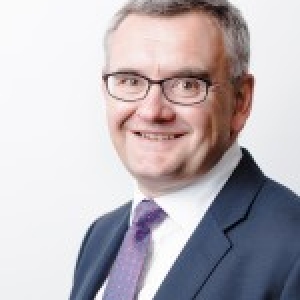 Andy Griffiths
Executive Director, The Investor Forum
Andy has over 20 years of international investment experience as a top rated investment professional at Capital Group and M&G. Throughout his career Andy has been responsible for financial sector investments and has consistently been ranked among the leading equity investors in Europe. Andy was also an Operating Partner with Corsair Capital until the end of 2017.
Andy is a former Fulbright Commissioner, sits on the UnLtd Ventures Advisory Board and is a trustee of MoE.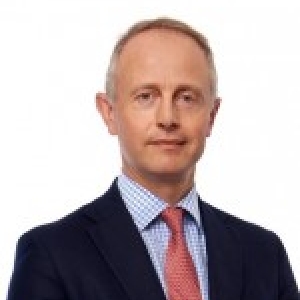 Jeremy Richardson
Senior Portfolio Manager, Global Equities, RBC Global Asset Management
Jeremy is a Senior Portfolio Manager and is the Consumer Specialist on the Global Equity team. Jeremy joined RBC Global Asset Management with the team in early 2014 after having spent more than seven years with them at First State in the same capacity. Previous experience includes roles at Credit Suisse Asset Management and Schroders Investment Management
Jeremy holds a BA (Hons) in Economics from the University of Exeter. He is also a qualified accountant, having trained at Price Waterhouse in London.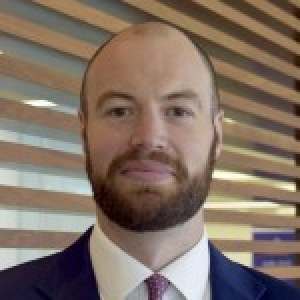 Hugo Sanders
Director of Corporate Access and Research Services, Wellington Management
As the director of Corporate Access and Research Services, Hugo is responsible for building out and overseeing a global corporate access and research services function for Wellington Management. This involves the coordination and management of access to corporates and experts globally in partnership with investors. It also includes on- and off-site meetings, site visits, conference calls, roadshows, investment conferences and bespoke field trips. Hugo also represents the firm to investor relations contacts when appropriate. In addition, he oversees the research services and market data teams which manage the full life cycle of external research providers and market data providers including procurement, negotiation of services, due diligence, evaluation and relationship management.
Before joining Wellington Management in 2018, Hugo worked at Norges Bank Investment Management (NBIM) in London, where he was head of Corporate and Strategic Access (2013 – 2018). Prior to NBIM, he was the co-head of European Institutional and Corporate Marketing at Barclays (2011 – 2013). Earlier, he held a number of roles at J.P.Morgan in Trading and Depositary Receipts (2005 – 2011).
Hugo received his master's degree in business studies from the University of Edinburgh in 2005.
Caroline Stockmann
Chief Executive, Association of Corporate Treasurers (ACT)
Caroline Stockmann has been Chief Executive of the Association of Corporate Treasurers since February 2017.
Prior to that Caroline held the position of Chief Financial Officer at The British Council, the UK's largest charity, and before that at Save the Children International. She has 25 years' experience in senior finance, commercial and strategic posts at a number of commercial organisations including Novartis Pharmaceuticals (Switzerland), Cadbury Schweppes, Granada plc and Unilever/ Bestfoods (Thailand, Netherlands and UK). Much of her working life has been spent overseas.
Caroline trained with KPMG and is a Fellow (FCA) of the Institute of Chartered Accountants of England and Wales (ICAEW). She has an ICAEW Diploma in Charity Accounting and has filled numerous roles on boards over the years, some current roles including being a member of the Finance and Investment Committee of the Elton John AIDS Foundation, Deputy Chair of the European Association of Corporate Treasurers and the International Group of Treasury Associations, as well as President of the National Association of Corporate Treasurers (US). Caroline is a linguist, musician, trained coach and passionate bell ringer, and is married with two children. Check out her weekly podcasts at www.treasurers.org/strategic-insights-podcasts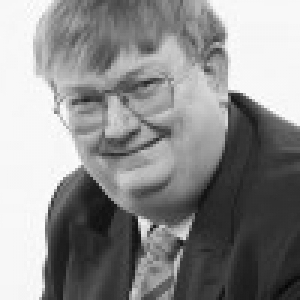 Peter Swabey
Policy & Research Director, ICSA
Peter is responsible for developing ICSA's profile to members, regulators, policymakers, employers and other stakeholders by delivering thought leadership and lobbying campaigns aligned to ICSA strategy and promoting strong governance as the vital ingredient for success in organisations. Peter is a regular speaker at industry conferences and events, with an industry-wide reputation as an expert on shareholder and corporate governance matters. Peter is a qualified and experienced Company Secretary, with more than 25 years experience of PLC company secretarial work; significant practical experience in a wide range of Secretarial, Corporate Governance and Investor Relations activities; and an industry-wide reputation as a technical expert in these matters.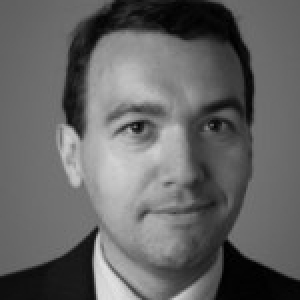 Thomas Toomse-Smith
Project Director of the Financial Reporting Lab, Financial Reporting Council (FRC)
Thomas is Project Director of the Financial Reporting Council's Financial Reporting Lab. The Lab brings together Companies and Investors to think about how to improve corporate reporting. Thomas has been in the Lab since 2013 and leads the Labs' work on the digital future; looking at how the use of technology such as XBRL, Blockchain, AI and Augmented reality will impact corporate reporting. Before joining the Lab, Thomas worked in the Corporate Reporting team at a listed insurance company. Before his stint in industry, Thomas worked as an auditor for ten years in the UK and the US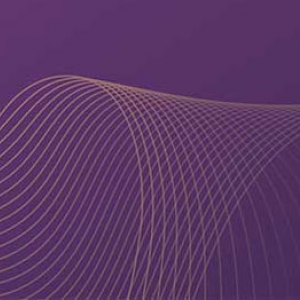 Martin Walker
Professor of Finance and Accounting, Manchester Business School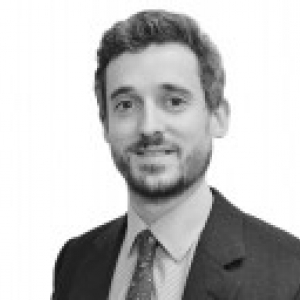 Freddie Woolfe
Equity Analyst, Jupiter Asset Management
Freddie is an investment management professional with a passion for and focus on sustainability and impact. He is an equities analyst at Jupiter Asset Management working on the Global Sustainable Equities fund. Prior to this he was Head of Responsible Investment and Stewardship at Merian Global Investors, and has previously held roles in responsible and sustainable investment at Newton Investment Management and Hermes Fund Managers. He has an MBA from Cass Business School and graduated in modern languages from University College, London. He is a Fellow of the RSA.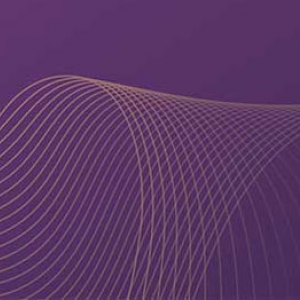 Steven Young
Professor Of Accounting, Lancaster University Management School